Where Your Health comes First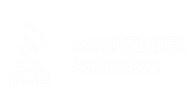 What Patients Are Saying About Don's Pharmacy
This is a wonderful small town store where they have a little bit of everything. Friendly courteous service, reasonable prices. A very useful store for locals and visitors.
Don is a wonderful human who loves his work and takes good care of his employees. He is a genuinely caring person who only wants to do is help others get better. He even goes out of his way to deliver medication to those who are unable to get to the pharmacy.
Left my medicine at home for a week long vacation and was able to have my doctor call it in to this pharmacy. They filled it in under half an hour of receiving it. Pharmacy employees were nice and very helpful. Great place and great service.
❮
❯
Sign Up For Our Newsletter
Subscribe to our newsletter for seasonal promotions, health news and savings